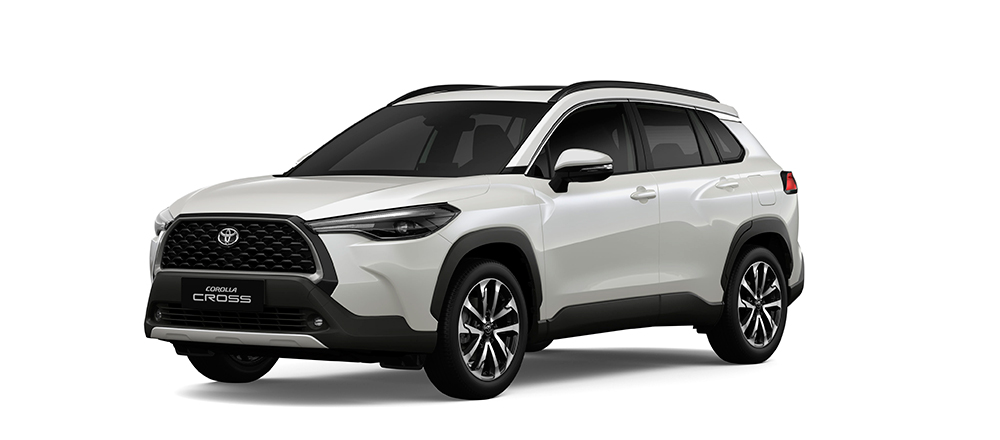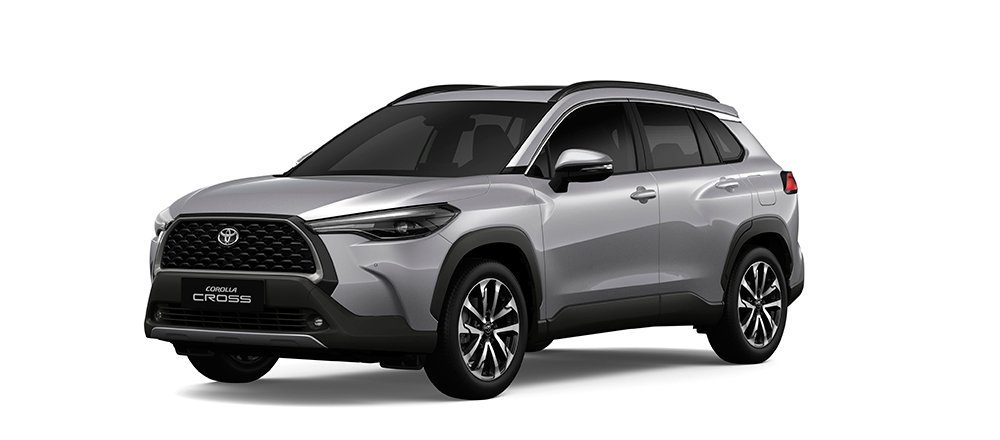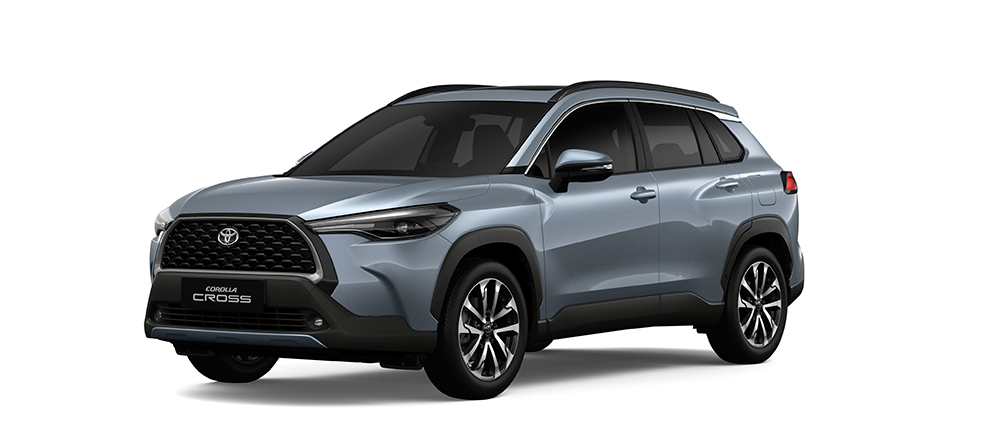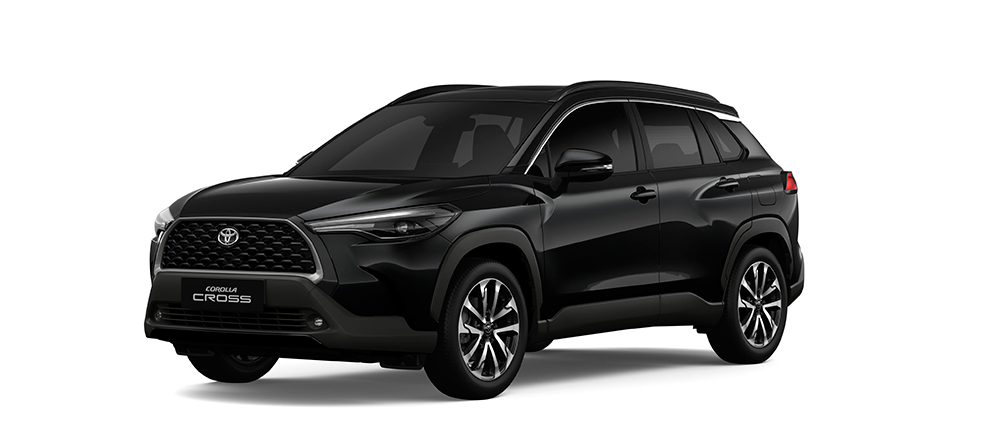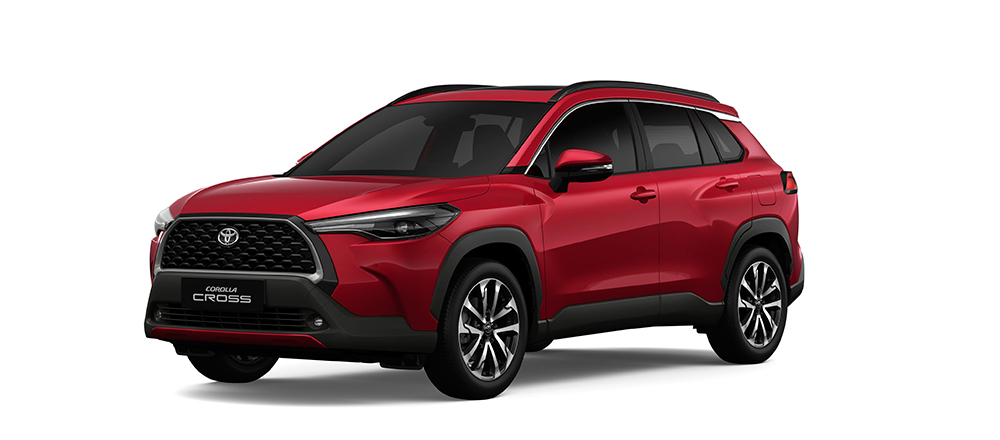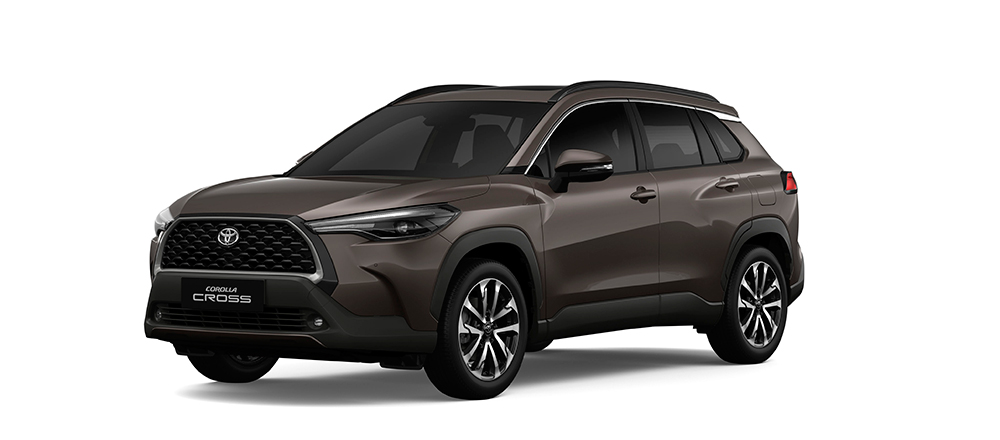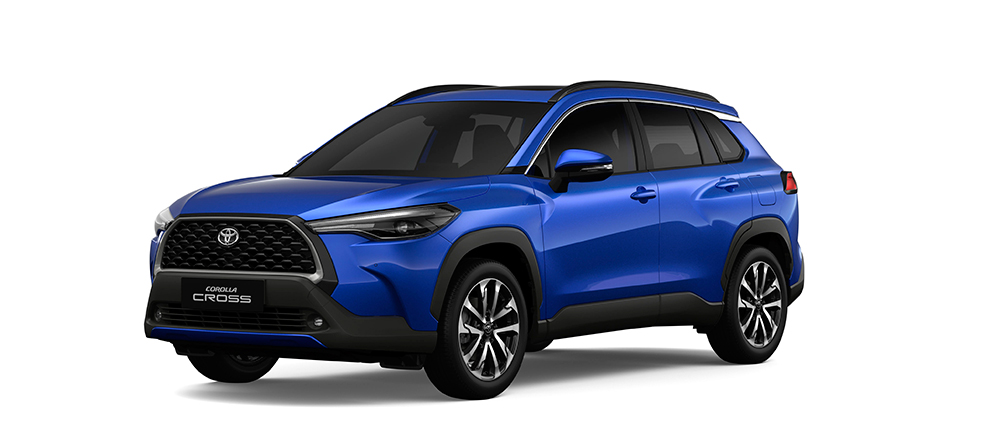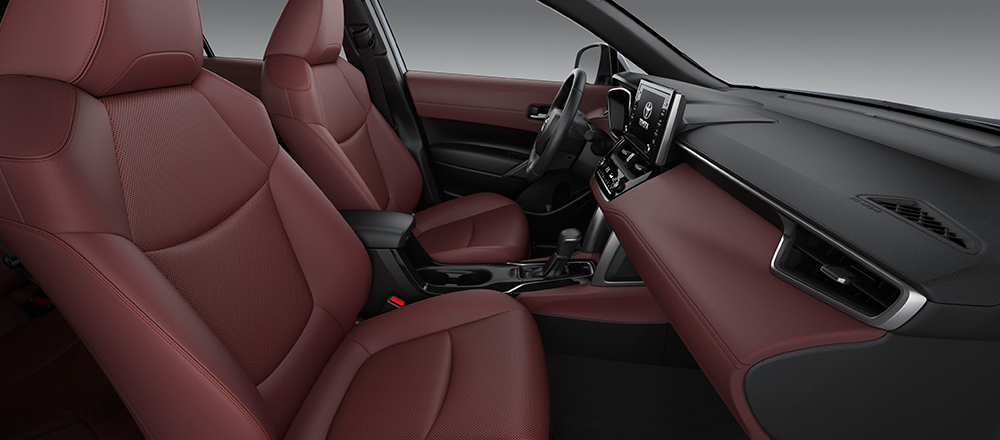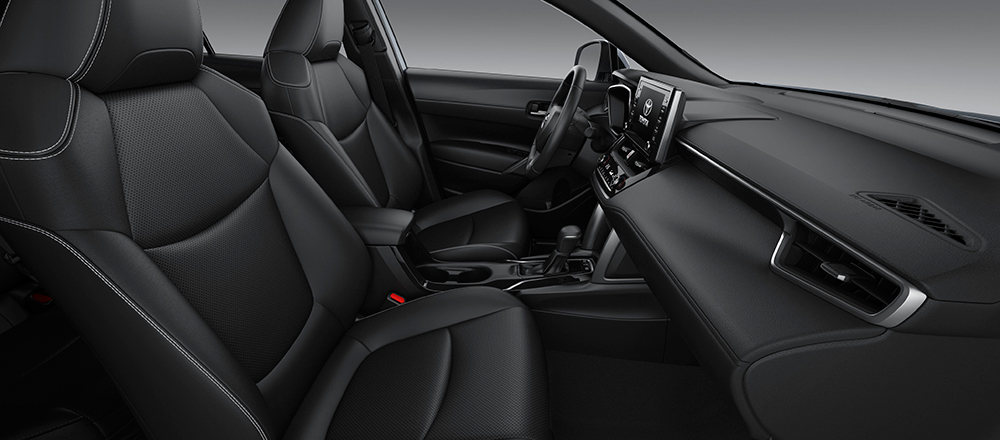 Cross PLATINUM WHITE PEARL MC (089)
Cross METAL STREAM ME (1K0)
Cross CELESTITE GRAY ME (1K3)
Cross ATTITUDE BLACK MC (218)
Cross NEBULA BLUE ME (8X2)
Cross TERRA ROSSA (Leather)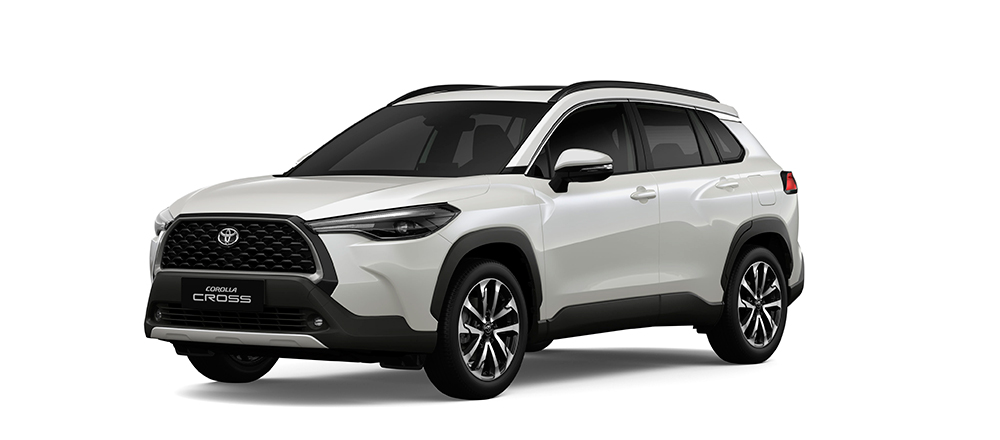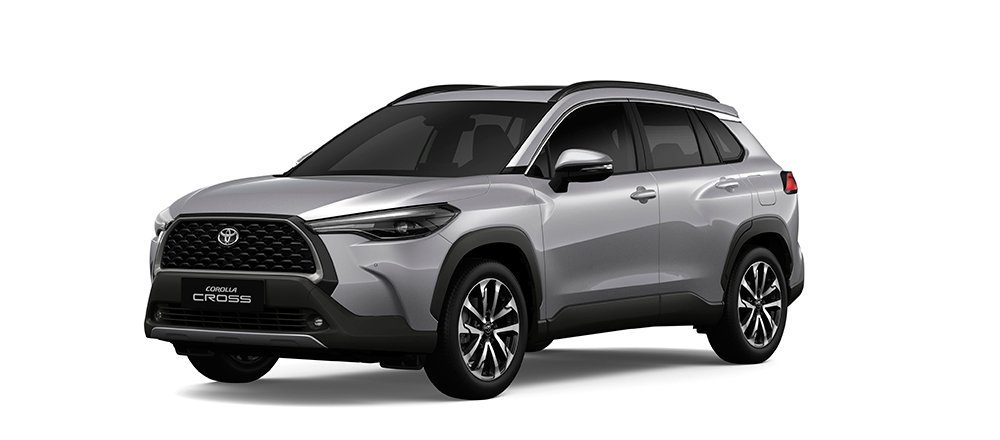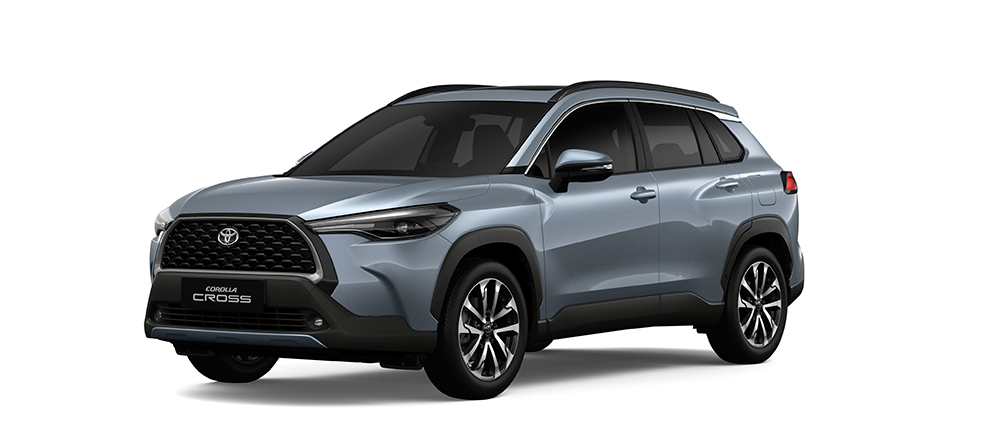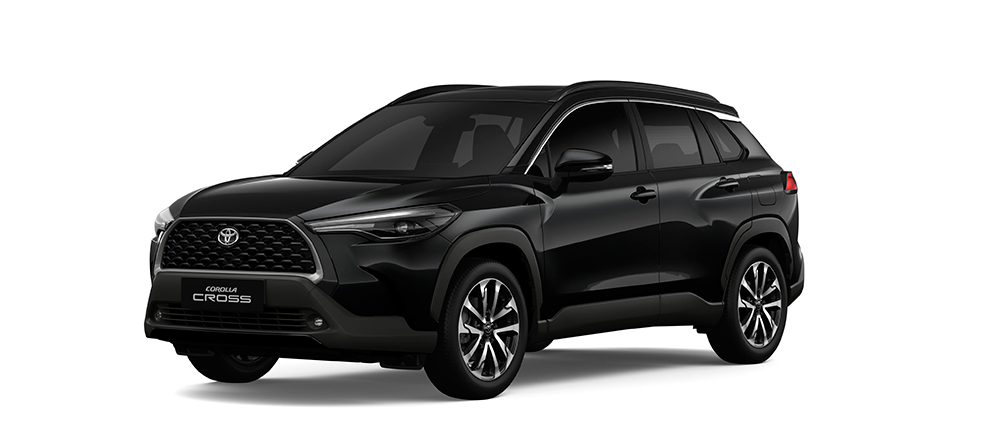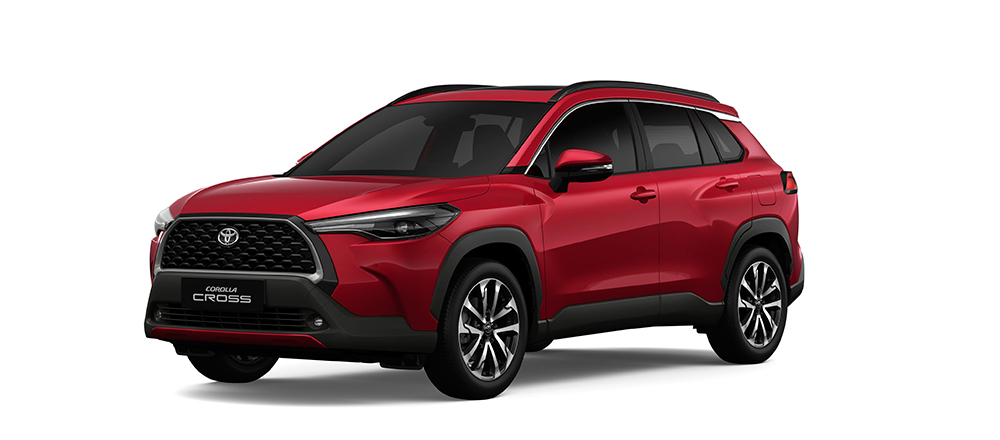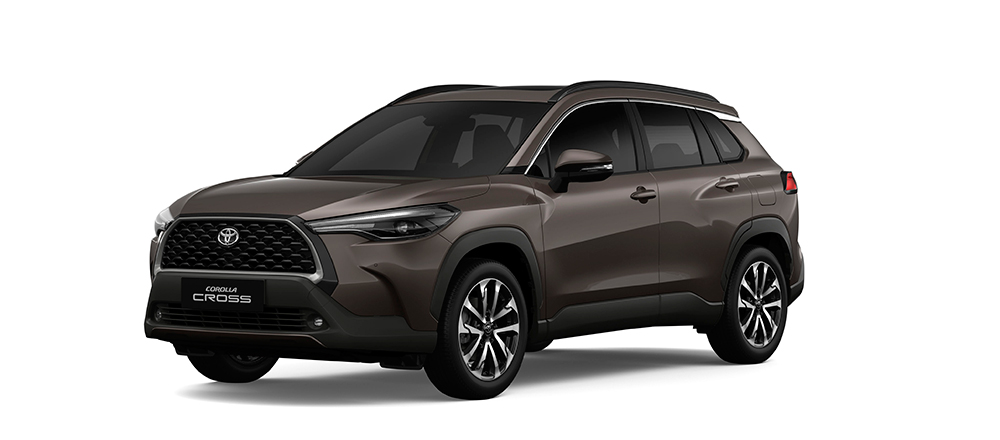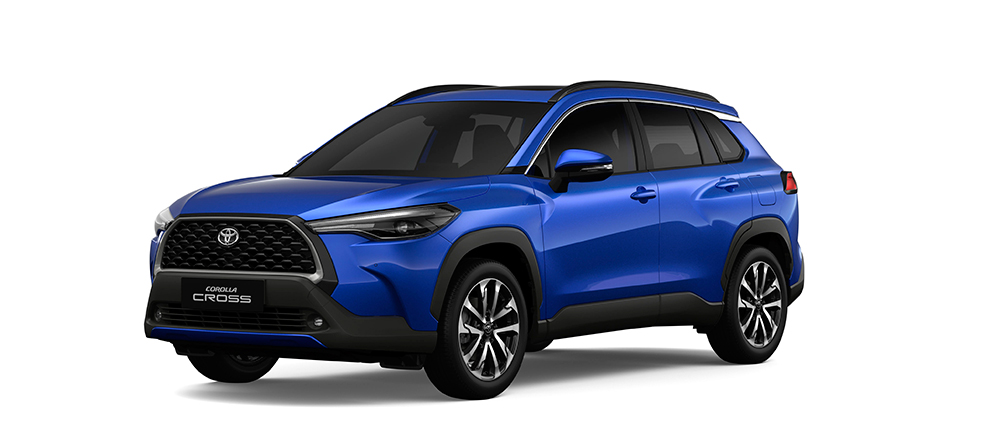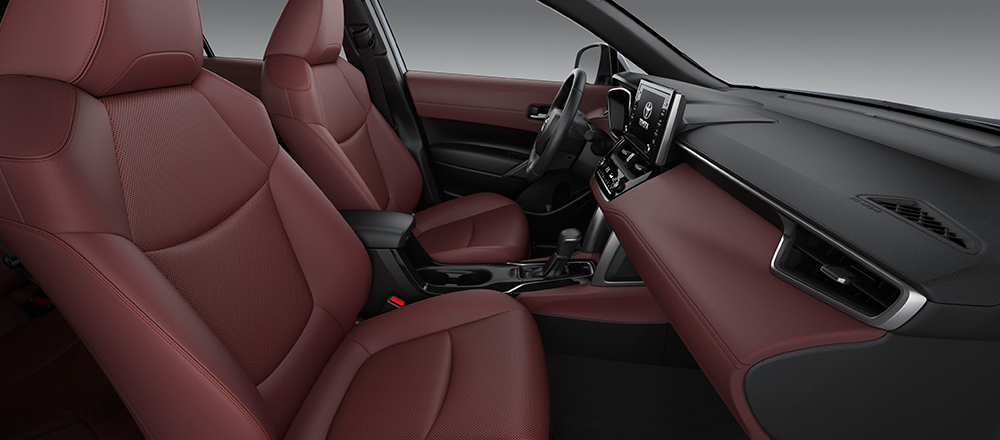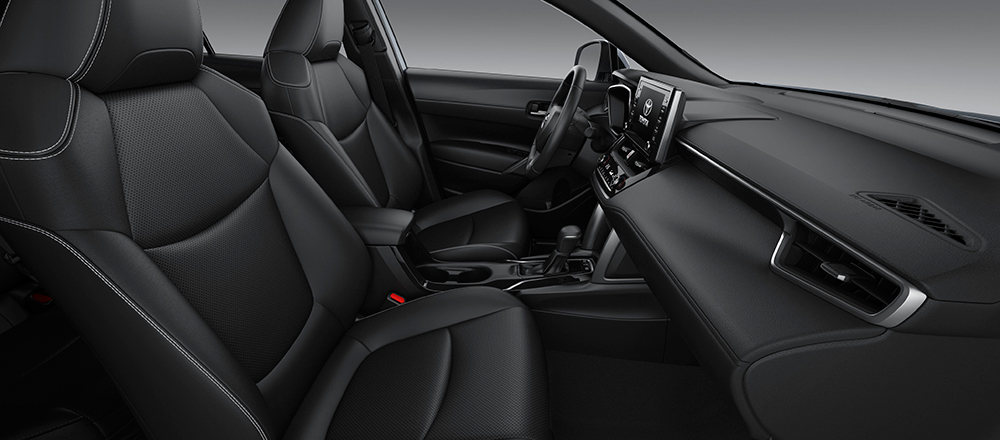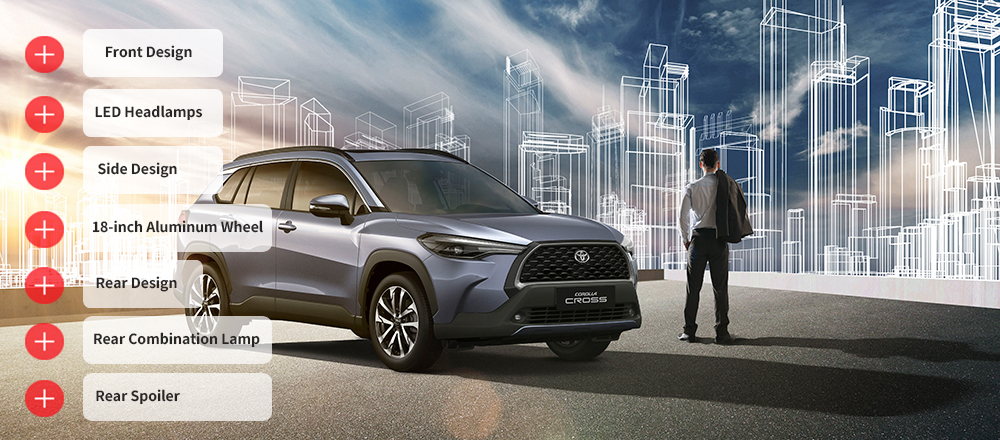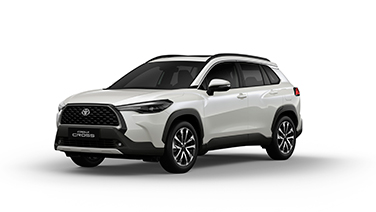 Boldly protruding front grille, together with the stable form of the lower bumper create a tough and refined 'Double Trapezoid' design.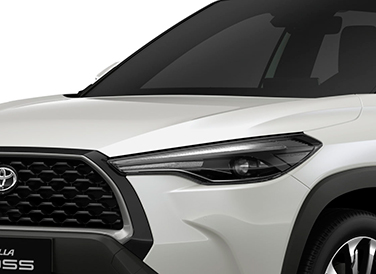 Bi-Beam LED headlamps offer excellent visibility and enhance product appeal. (available on High grade)
Laterally extending DRLs (Daytime Running Light) achieve a wide and resolute look.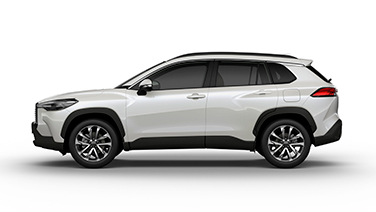 An axis that runs from the front to the rear of the body, and a sleek cabin profile express utility and vehicle class.
The bold three-dimensional fusion of the front and rear fenders expresses dynamism and imposing toughness.
Black and bright machine-finished twin spokes express luxury and sportiness.
Boldly flared fenders and aerodynamically tapered cabin create a contrast that emphasizes the imposing stance.
Surface light emitting tail lamps achieve uniform linear illumination for an advanced and precise feel.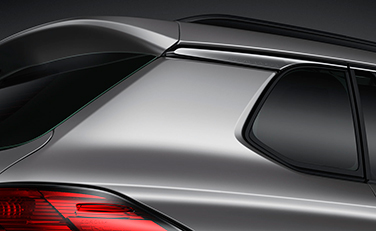 Sheet metal spoiler with 250mm depth adds sportiness while contributing to weight reduction.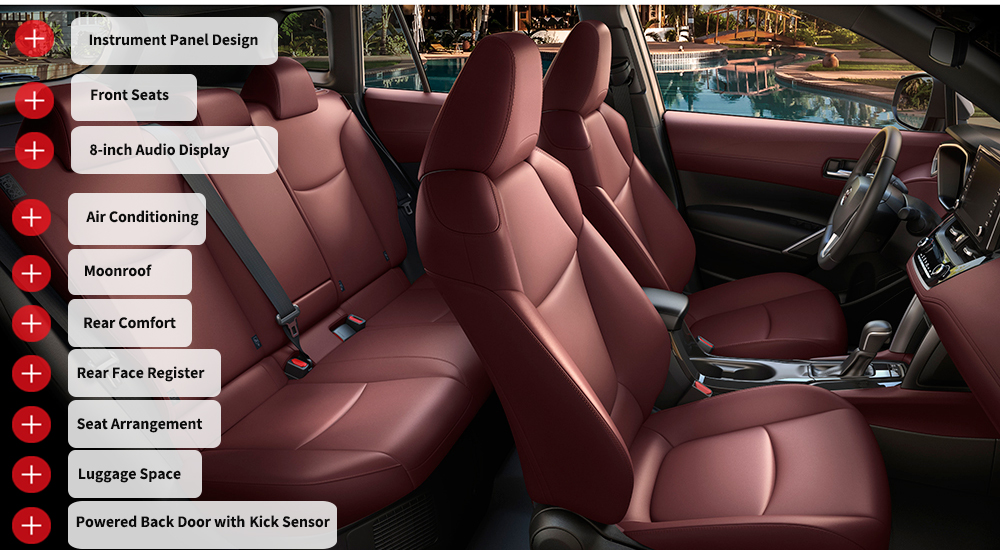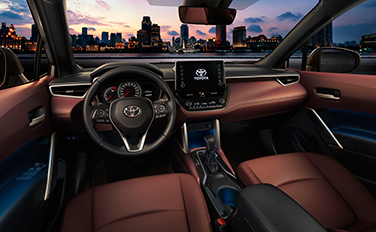 Instrument panel design combines an open feel with toughness of an SUV.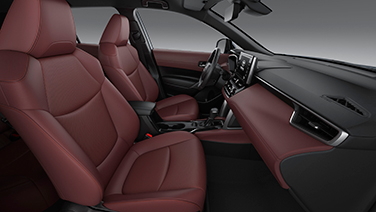 TNGA (Toyota New Global Architecture) is incorporated to the front seats, offering comfortable driving position for the driver and ample headroom for occupants.
Available power driver seat ensures a comfortable posture for drivers of all physiques.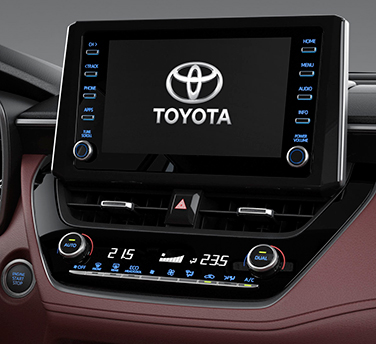 8-inch display audio system with upgraded connectivity enhances device compatibility, cabin comfort, ease of use, and audio quality.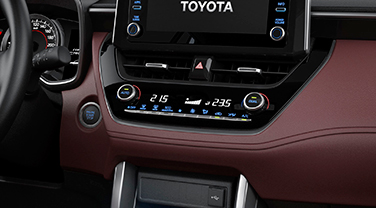 A compact, highly-efficient TNGA air conditioning unit is available for maintaining comfortable cabin environment.
Large LCD (Liquid Crystal Display) control panel ensures ease of use.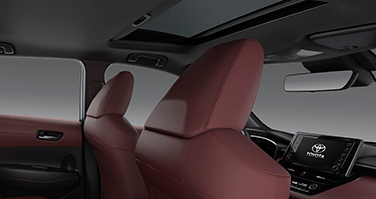 Available moonroof increases the open feel of the cabin.
– Forward position allows front occupants to enjoy more light
– Tilt & Slide function
– Comfort stop function reduces wind noise
– Key-linked operation (through customization)
– A moonroof close reminder when leaving the vehicle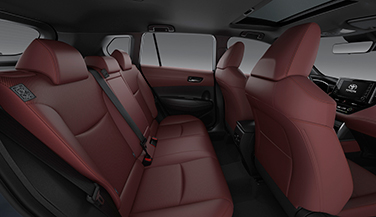 Rear seat passengers are treated with utmost comfort.
– Excellent ingress/egress
– Abundant head clearance
– More outward visibility
– Reclining seatbacks
– Ample knee room
– Armrest with cupholders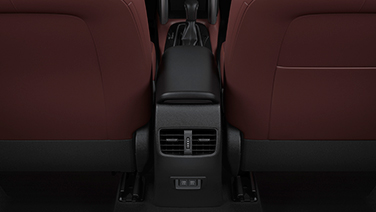 Rear face registers at the back of the center console box provide cool air directly to the rear passengers.
USB power ports below the registers also enhance convenience.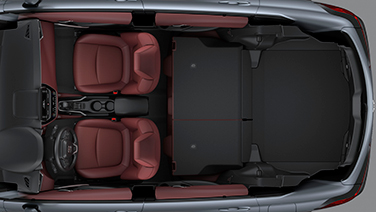 Various storage spaces are provided for effective use of space in accordance with the customer's needs.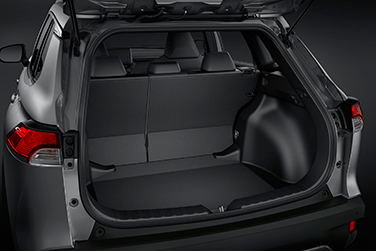 The luggage compartment has class-leading capacity and offers ample space for all your cargo. Best of all, it is amazingly easy to access when loading and unloading.
Powered Back Door with Kick Sensor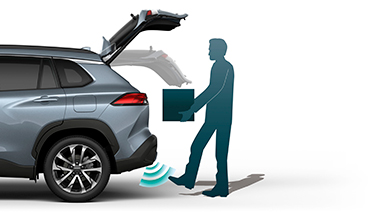 The kick sensor allows the power back door to be opened and closed while user's hands are occupied, enhancing convenience.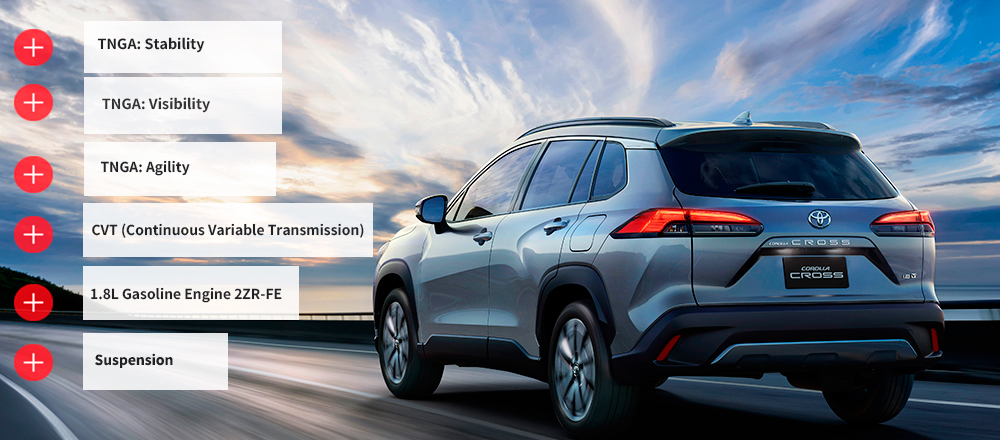 Highly rigid body structure ensures handling stability and ride comfort.
Suspension designed to provide a fine-tuned balance of dynamic handling and stability with exemplary ride comfort.
Exceptional balance of stability and comfort with significantly reduced uncomfortable bouncing.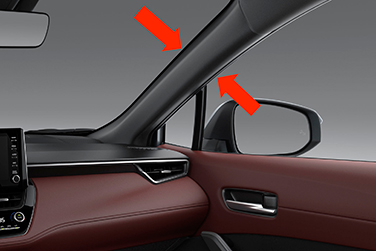 Higher seating position and slimmer front pillars allow unobstructed visibility.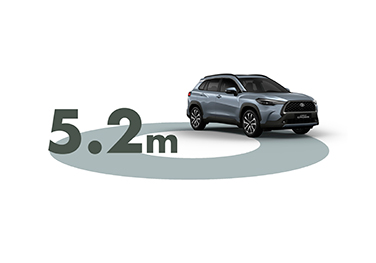 Best-in-class Turning Radius (Tire)
5.2 m
CVT (Continuous Variable Transmission)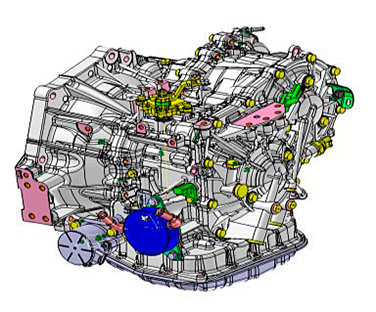 7-speed Sequential Shiftmatic Continuously Variable Transmission (CVT) incorporates a new cooperative control with the electronically-controlled throttle.
1.8L Gasoline Engine 2ZR-FE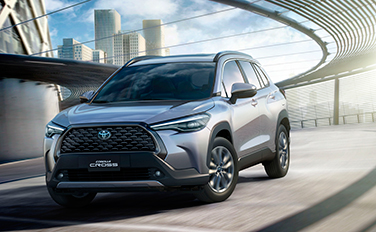 High fuel efficiency and sporty driving is delivered by the 1.8-liter engine with Dual VVT-i. Additionally, when starting up, this engine achieves linear acceleration.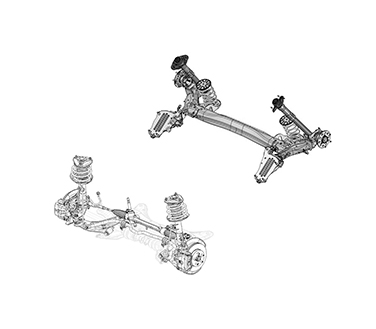 MacPherson struts on the front and newly-developed trailing wishbone suspension on the rear contribute to a comfortable ride that minimizes shock and vibration, together with excellent handling stability and high-quality driving characteristics.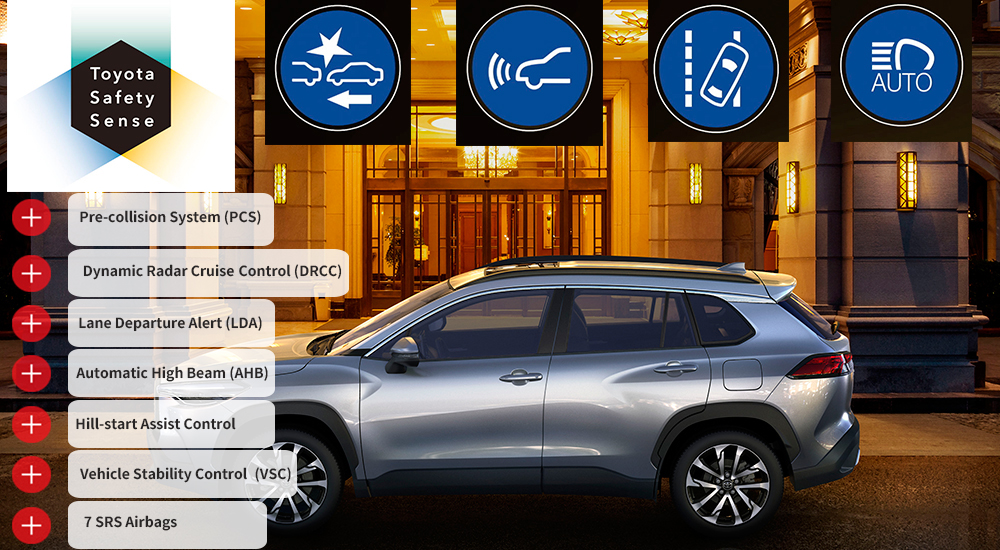 Pre-Collision System (PCS)

When data from the millimeter-wave radar and camera sensors predicts a likely collision with a vehicle ahead, the system activates pre-collision brake assist when the driver depresses the brake pedal.
If the driver does not depress the brake pedal, it activates the pre-collision brakes.
* The system may not operate properly depending on the weather, road, and vehicle conditions or other factors.
Dynamic Radar Cruise Control (DRCC)

DRCC is equipped with millimeter-wave radar and monocular camera sensors to detect vehicles ahead, and assists following while maintaining a speed-dependent distance to the vehicle in front.
* The system may not operate properly depending on the weather, road, and vehicle conditions or other factors.
Lane Departure Alert (LDA)

The system warns the driver with a buzzer and alert lamp when the car begins to leave its lane without turn signal activation from the driver. The system can also activate steering assist to correct steering inputs and prevent the vehicle from leaving its lane.
* The system may not operate properly depending on the weather, road, and vehicle conditions or other factors.
Automatic High Beam (AHB)

Detects the lights of vehicles ahead and automatically adjusts the headlamps to low or high beam.
* The system may not operate properly depending on the weather, road, and vehicle conditions or other factors.
Hill-start Assist Control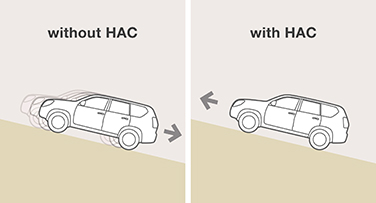 Helps to prevent the vehicle from rolling backward when starting on a steep or slippery incline.
Vehicle Stability Control (VSC)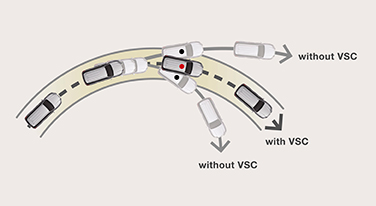 VSC helps ensure that the vehicle holds its direction through a corner by automatically adjusting the engine power and braking force going to each individual wheel.
* The system may not operate properly depending on the weather, road, and vehicle conditions or other factors.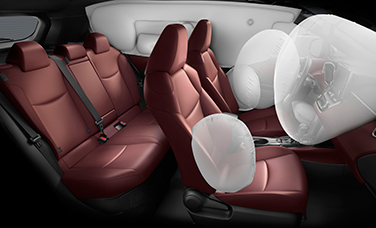 The Supplemental Restraint System includes driver and front passenger airbags, a knee airbag for the driver, and SRS side and curtain-shield airbags.